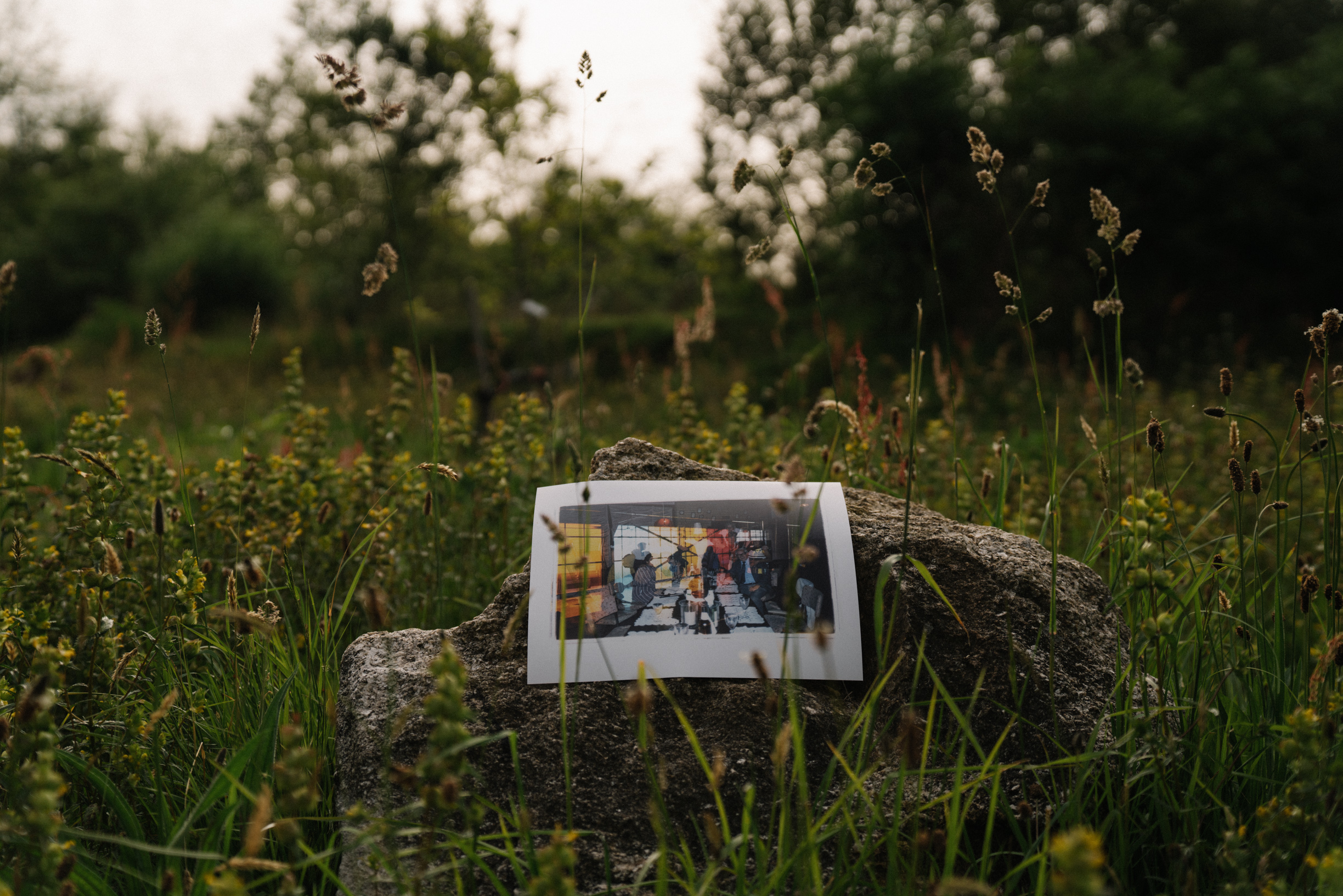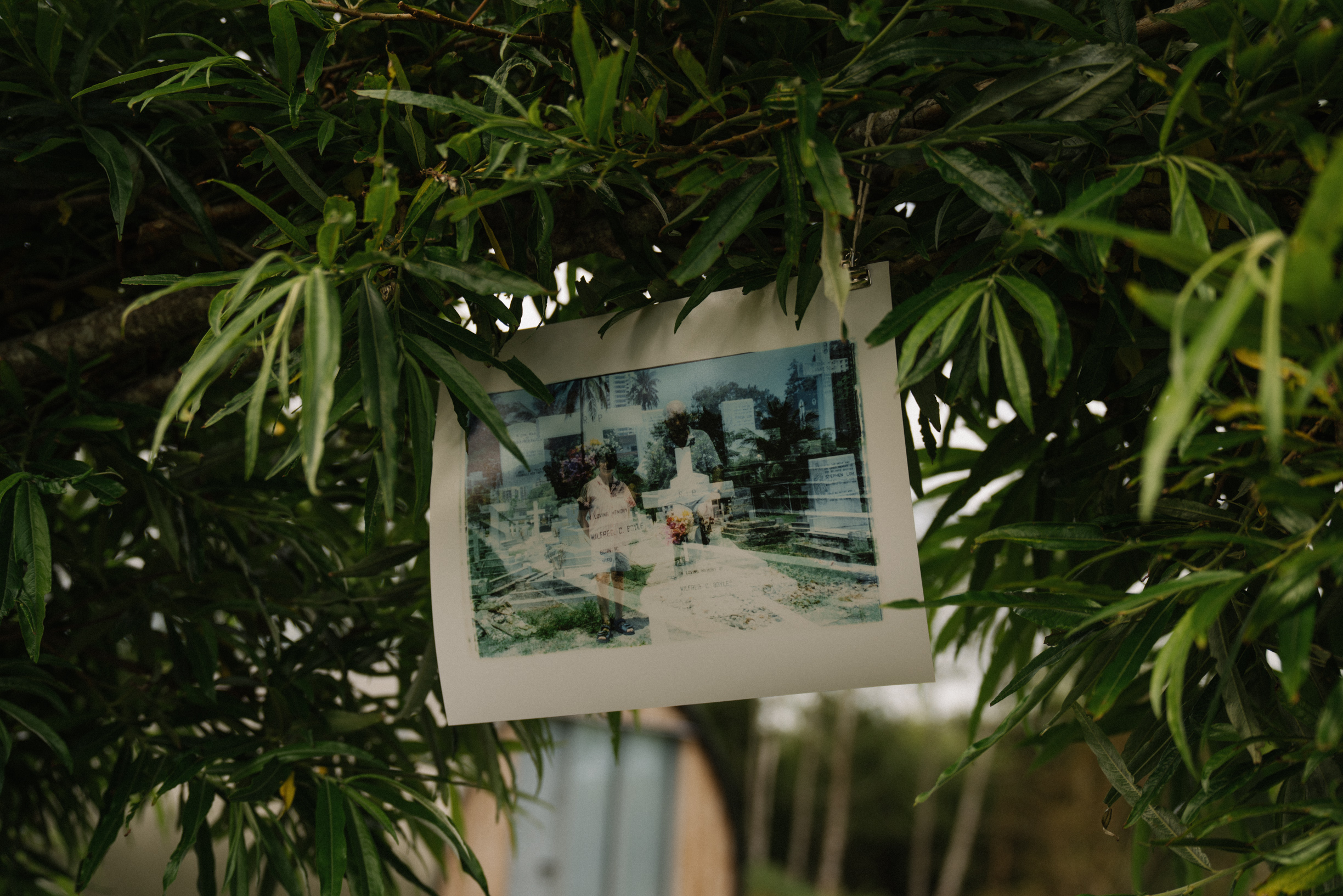 'Of Meadows' provided a site-specific experience for Penrice's project 'Our Aunt', where we navigate towards his artworks throughout the curated garden landscape, seeking pockets of memory and time; only to return to the physicality of the land we preside in.

We move swiftly onto his 8mm film, projected onto fabric among the garden space, where we struggle to divulge the piece as it washes away into the sunlight of the day. We grasp at what we can see, attempt to hold it, but it seeps away as it is carried by the wind and the daylight.

Here we become distanced from the memories we encounter. It fades in juxtaposition with the life it is given through the film, and we feel the growing sensation of loss and grief at not only the film's subject, but at the motion picture's own passing.